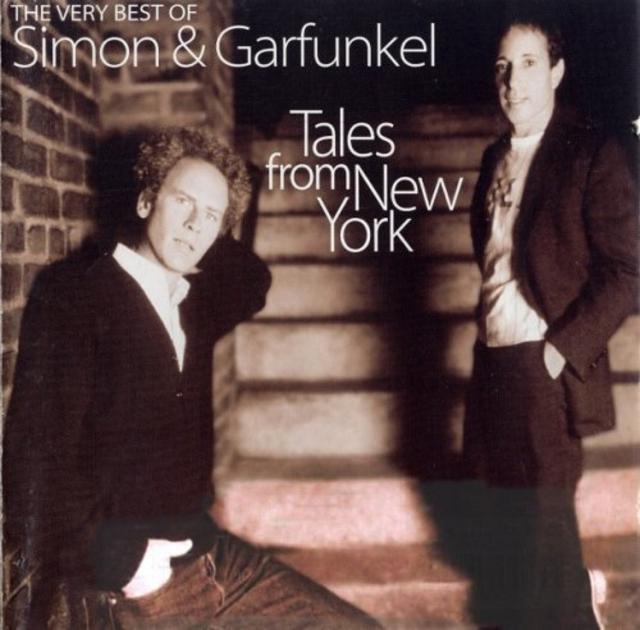 Simon & Garfunkel - Tales From New York / The Very Best Of Simon & Garfunkel (1999) [FLAC]
[ RAR | Musica | 678 MB ]
Descripción
/b]
La música, como toda manifestación artística, es un producto cultural. El fin de este arte es suscitar una experiencia estética en el oyente, y expresar sentimientos, emociones, circunstancias, pensamientos o ideas. La música es un estímulo que afecta el campo perceptivo del individuo; así, el flujo sonoro puede cumplir con variadas funciones (entretenimiento, comunicación, ambientación, diversión, etc.).
Info Disco
/b]
1999 | APE (image, .cue, log) | 51:14 + 01:04:23 | 678 MB
Genre: Folk Rock | Label: Columbia
Tracklist
/b]
Disc 1:
01. The Sound of Silence
02. Wednesday Morning, 3 A.M.
03. The Sun is Burning
04. Peggy-O
05. Benedictus
06. He Was My Brother
07. We've Got a Groovey Thing Goin'
08. Homeward Bound
09. I Am a Rock
10. Kathy's Song
11. April Come She Will
12. Leaves That Are Green
13. Flowers Never Bend with the Rainfall
14. The Dangling Conversation
15. Scarborough Fair/Canticle
16. Patterns
17. Cloudy
18 .For Emily, Whenever I May Find Her
19. Save The Life Of My Child
20. 7 O'Clock News/Silent Night
Disc 2:
01. A Hazy Shade of Winter
02. The 59th Street Bridge Song (Feelin' Groovy)
03. At The Zoo
04. Fakin' It
05. Punky's Dilemma
06. You Don't Know Where Your Interest Lies
07. Mrs. Robinson
08. Old Friends/Bookends
09. The Boxer
10. Baby Driver
11. Keep the Customer Satisfied
12. So Long, Frank Lloyd Wright
13. Bridge Over Troubled Water
14. Cecilia
15. The Only Living Boy in New York
16. Bye Bye Love
17. Song For the Asking
18. El Condor Pasa (If I Could)
19. America
20. My Little Town
Simon & Garfunkel - Tales From New York / The Very Best Of Simon & Garfunkel (1999) [FLAC]
[ RAR | Musica | 678 MB ]

Comparte Este Material con Tus Amigos en Facebook, Twitter y Whatsapp
Mientras a más Personas Compartas Este Material, Mas Personas Podran Disfrutarlo